Dynamic
EC Code can be updated in real time.
Secure
Content is securely hosted on internal servers and GDPR, CCPA privacy compliant.

Actionable
Drive engagement and gain insights with actionable inputs directly on landing pages.
Customizable
Utilize our design capabilities to whitelabel the entire experience.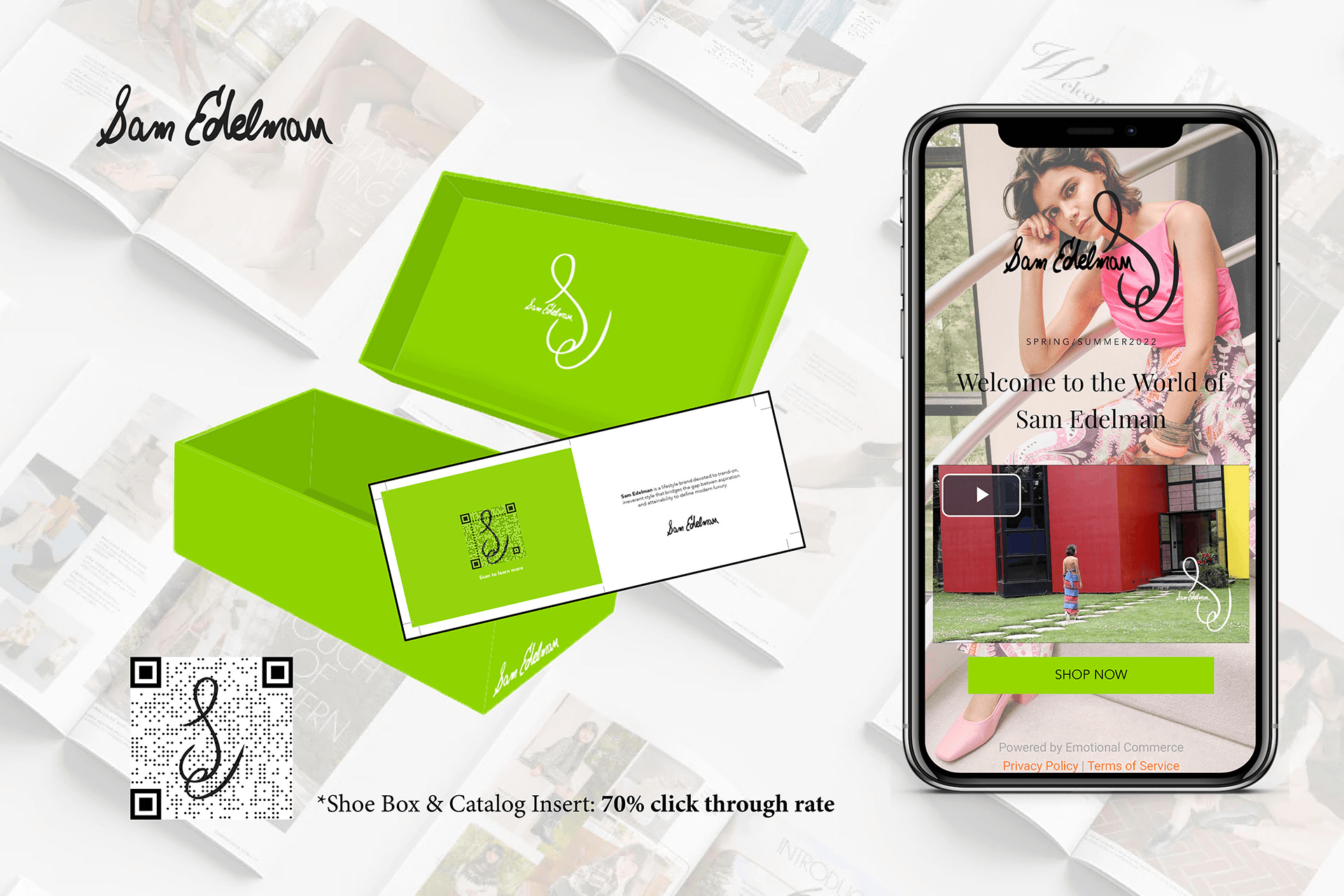 Sam Edelman Case Study
EC Code in the Wild
Starting in spring of 2020, Sam Edelman has been utilizing EC code in every shoebox to further promote the world of Sam Edelman.
EC code allows Sam Edelman to showcase its upcoming collections with exclusive video content, as well as turn repeat customers into revenue by offering a discount code and shopping call-to-action button.
70% click through rate with an increase in overall sales!
""
EC code is a crucial component of our repackaging campaign and
has allowed for direct engagement across all retail channels
Jessica Sodokoff
Got Questions!?
We are Here to Chat!