Overview
Video Gift Messaging
Enhance your customers' gifting experience by offering them the opportunity to send a personalized video message with their next online purchase. Emotional Commerce empowers all types of eCommerce businesses to offer this unique and meaningful feature.
Contact us today to find the perfect video gift message solution for your business.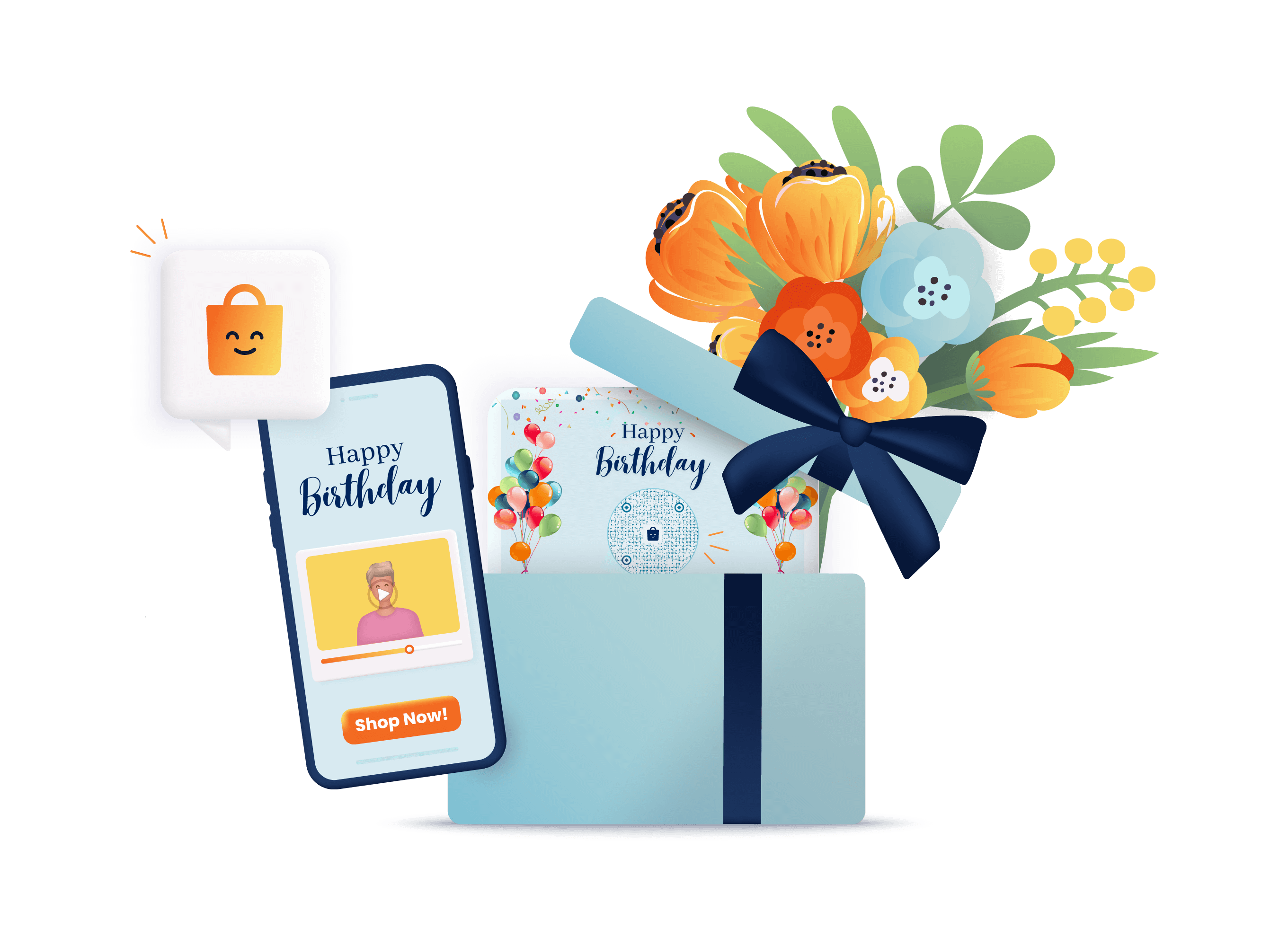 A Complete Gift Message Solution
Gift notes are a thing of the past. With Emotional Commerce, you can elevate your gift messaging options by offering customers the ability to deliver personal video messages on a custom card, driving direct consumer engagement and interactions.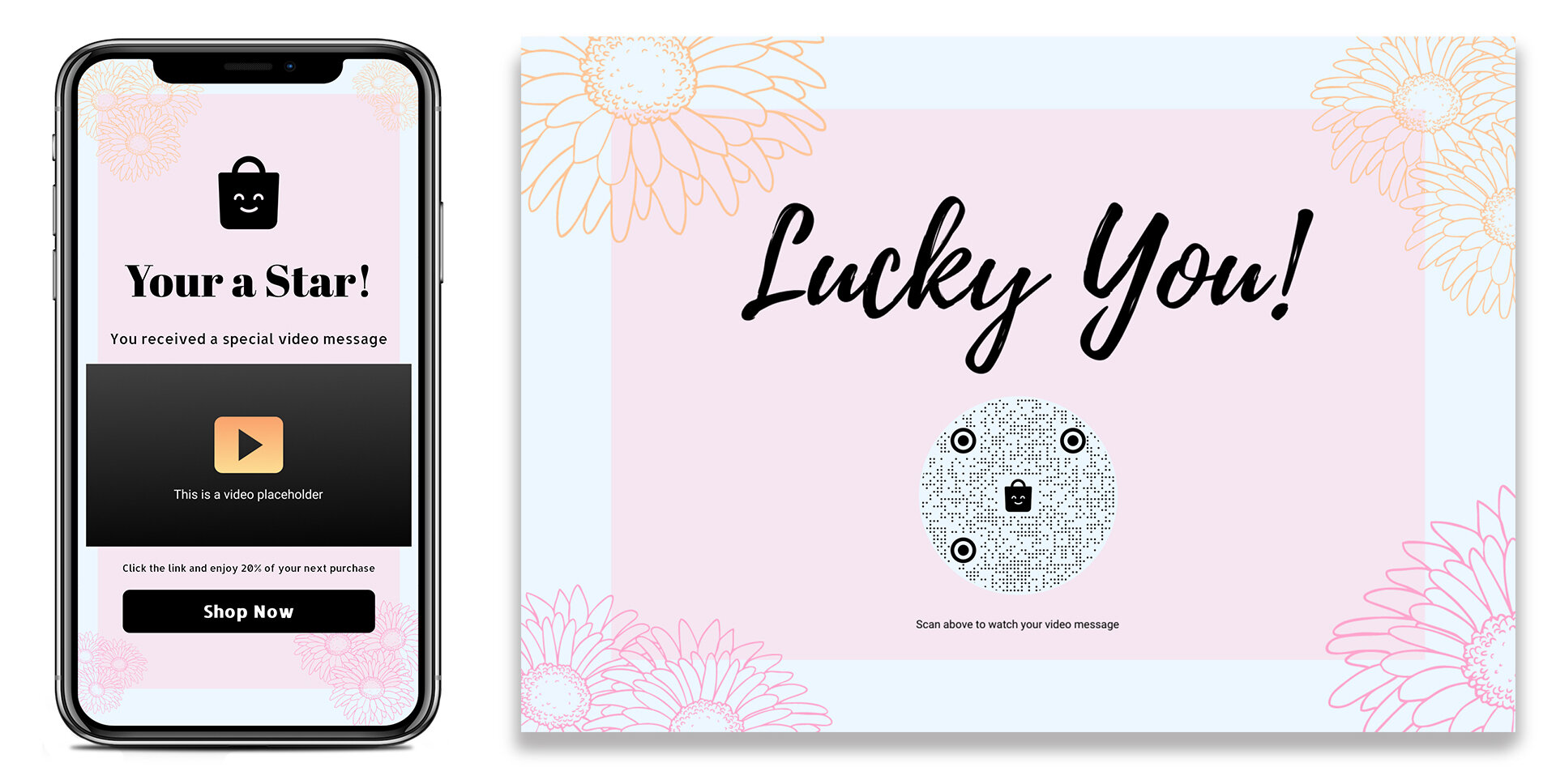 Video Gift Message delivery is made up of a video landing page, QR code, and card design
Let's explore each components design customization below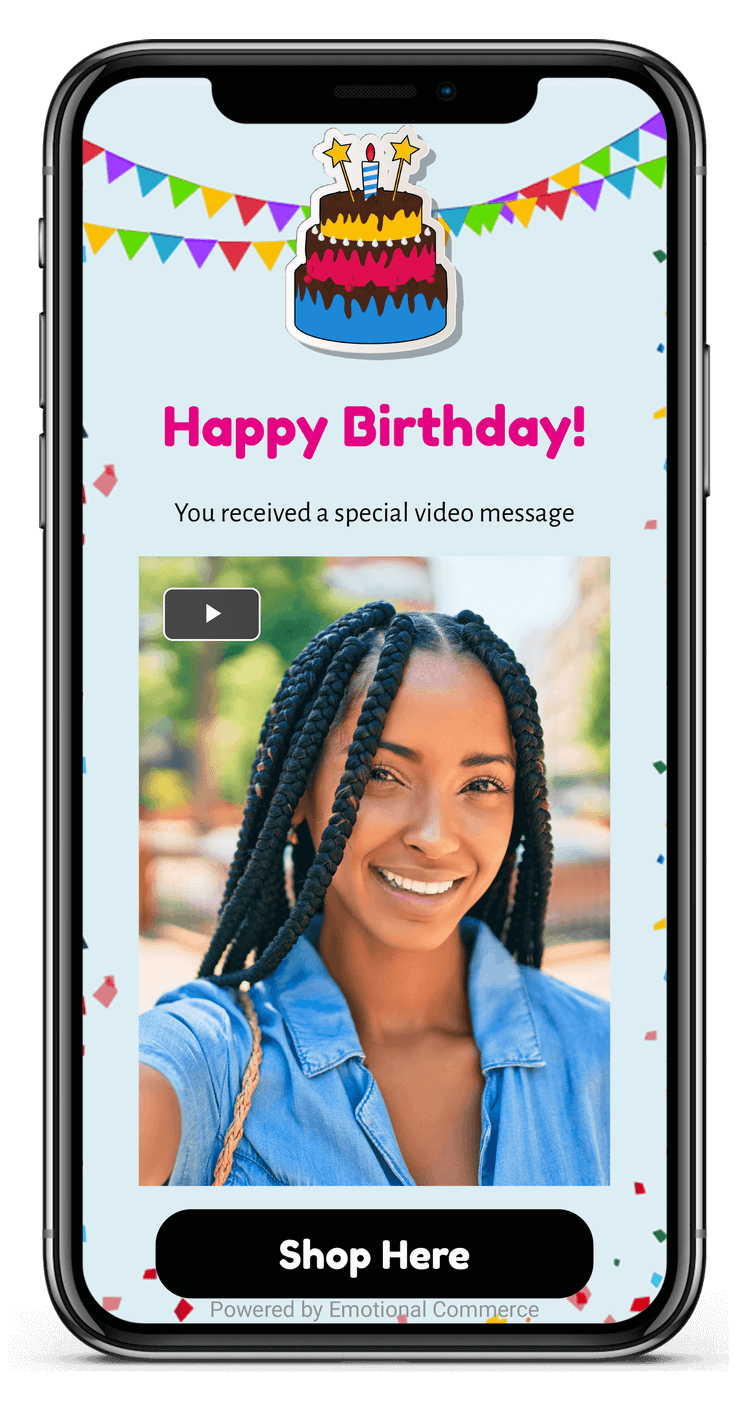 Our design lab allows for easy plug and play inputs for beautiful designs every kind.
Take advantage of a call-to-action button and custom HTML and CSS inputs to drive engagement and further sales!
Maximum flexibility in QR code design and customization makes for engaging codes for every occasion.
Deliver an automated card experience with card template designs. Upload your own design or utilize one of Emotional Commerce's default occasions.
Each customer's unique QR code is attached to a designated occasion template design, which is sent back to your store for delivery.
Got Questions!?
We are Here to Chat!