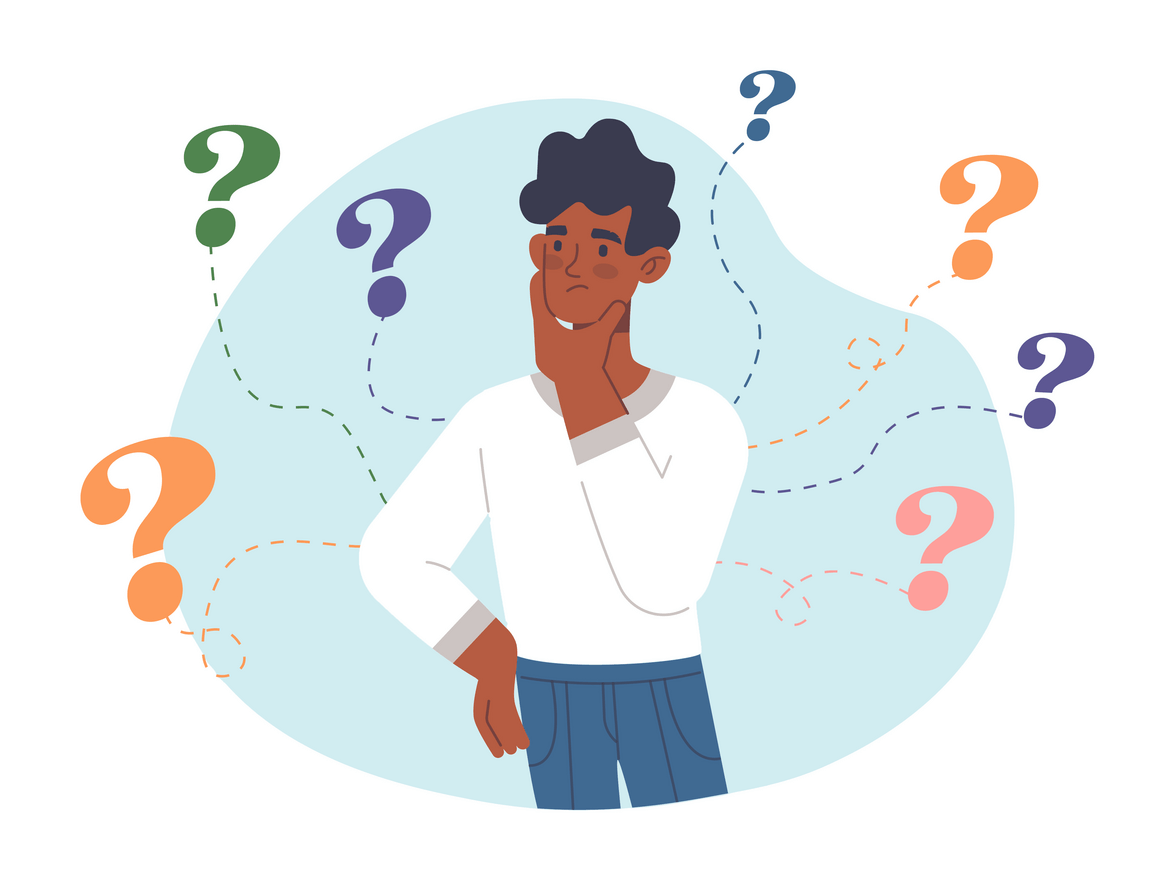 We are here to help!
Frequently Asked Questions
Weather you have run into a question, or simply would like further information, check out the FAQ's below and feel free to reach out with a specific request!
General Emotional Commerce Questions
What is Video Gift Messaging?
Video Gift Messaging is an eCommerce website feature that allows customers to attach a personalized video to their order. Video Gift Messaging can be integrated into any online store within their desired CX flow. A video Gift Message can be shared physically in the form of a custom QR code or sent digitally to the gift recipient.
What is EC code?
EC Code is a QR code that delivers actionable video experiences. The EC Code consists of a customizable QR code and video landing page. EC code has limitless design capabilities and CTA through the use of the available design inputs and advanced HTML and CSS editing. EC Code can be used for anything from information to influencer marketing Example Sam Edelman
How long do the videos last?
Videos currently last a lifetime
Can I white-label the experience?
The experience can be whitelabled from start to finish. You can find whitelable instructions within your EC account under settings. Here you will find step by step instructions on how to whitelabel.
How do I customize the video landing page?
Video landing pages are customized on the Emotional Commerce platform. On the platform there are easy plug and play design inputs as well as advanced HTML and CSS editing. Simply head to your Emotional Commerce account and create a new Occasion to start customizing your landing pages!
How to customize my QR code design?
Video Gift Messages are delivered through secure QR codes for the recipient to scan upon delivery. Emotional Commerce has created a default QR code design containing a default occasion landing page for your store. The logo and color of the QR code can be customized via your account on the Emotional Commerce platform. You can get here by visiting "Advanced app personalization" within "Customize" in your application
Can I edit a video landing page after I publish it?
Yes, occasions are dynamic and can always be updated in real-time.
What is a Video Landing Page?
A video landing page is a destination a user scans into for their video viewing experience. Video Landing pages have features such as: logo placement, multiple text inputs, CTA, and background designs. These are fully customizable via the Design lab in your Emotional Commerce account.
What is a Campaign?
Campaigns are folders that contain occasions. These occasions are made up of landing page designs that are attached to secure customer-generated QR codes. Campaigns are generated via the Emotional Commerce platform within your automated account and are connected to the Video Gift Messaging application. There is no limit to the amount of campaigns and occasion landing pages you can have. The application will list your campaigns in the campaigns tab for you to connect. Emotional Commerce has gone ahead and created a default campaign containing 5 landing pages during install. The default campaign can be edited on the EC platform at any time.
Here is an example campaign: Campaign: "Q4" Occasion landing Pages: Christmas, Happy Holidays, Hanukkah, Happy Thanksgiving, Let's Celebrate, Surprise!
Turn on a campaign in the campaigns tab and the landing pages associated will be available to your customers in the app pop up. Landing pages can be managed within the 'landing pages' tab. Similarly, you can turn these on and off as you please. Reminder, only one campaign can be connected at a time.
How to create a campaign:
Head to your Emotional Commerce account
Find the "Shopify Video Gift Message App Product
Click "create new campaign
Name your campaign and add a cover photo
Here you will begin to build the occasion landing pages within your campaign. Feel free to create as many as you would like and find them reflected in your store for your customers to select from.
What is an Occasion Landing Page?
An occasion landing page is the destination a gift recipient scans into for their video viewing experience. Occasion Landing pages have features such as: logo placement, multiple text inputs, CTA, and background designs. These are fully customizable via the Design lab in your Emotional Commerce account. You can edit and/or build new occasion landing pages at any time. Customers will be able to choose what occasion design they would like to deliver with the video message in the button pop-up.
Emotional Commerce has gone ahead and created a default campaign upon app installation which contains several default occasion landing pages for you. You can find these in the occasions tab in your application. Similar to campaigns, occasion landing pages can be turned on or off in the application.
How to create an occasion landing page:
Head to your Emotional Commerce account
Click the view campaigns within the Shopify use case
Choose the campaign you wish to add an occasion landing page too
Click Create campaign
Name your occasion
Choose a landing page template (this is a template to get you started!)
Then get designing in the design lab!
You can always come back to this QR and edit your landing page in real-time.
What Are My Store's Fulfillment Options?
The Video Gift Messaging application currently has five fulfillment options to choose from: Direct download from Shopify orders, automation in packing slip, and ShipStation integration. The application is not limited to these options and can seamlessly operate through your current fulfillment flow.
Direct Download: Within the app's Fulfillment tab you have a list of all Shopify orders containing VGM QR Codes for direct download.
Automated Packing Slip Integration: VGM Qr codes generated can be automated to print directly on your packing slip. See packing slip automation for instructions.
ShipStation Extension: VGM QR codes generated can be integrated with your ShipStation account. See ShipStation integration for instructions on how to embed ShipStation code snippet to connect the app to your ShipStation account.
Order Printer extension: copy a quick code snippet and automated your fulfillment with the Order Printer app.
EC Platform: Direct download from your emotional commerce account on the platform
Note: Using a different fulfillment app? Reach out to our team for assistance!
What is the difference between a block and manual integration?
As of Jun 30, 2021 Shopify upgraded its theme architecture for the online store, providing easier and more flexible customization options for merchants called Online Store 2.0. All stores operating on Online Store 2.0 can now edit the Video Gift Messaging app within your store's themes via the app blocks. Access to the app blocks can also be found within the "blocks" section of App settings. For Store's operating on 1.0 themes, app integration is done manually within the 'manual' tab in app settings.
How do I change my store pricing?
Head to your account settings tab within the app settings and change your store pricing at any time.
How to advertise VGMs on my site?
Video Gift Messaging can be displayed on your site in the form of either a banner or a button. Both of these touchpoints can be customized to fit your store's branding and aesthetics. For additional visibility we suggest utilizing a banner image to better educate your store audience on this exciting new offering.
How to customize your button and pop up for the online store experience?
Button:
The button customization can be found in two locations based on your store's makeup. Stores using 1.0 themes customize the instore button within the button tab in the application. Stores using 2.0 themes head to their app block to directly customize their button. Button customization features are: Button color, text color, and text. Alternatively, a store owner can upload their own banner in place of the button. The CTA button can be left justified, centered, or right justified.
Manual button integration requires the store owner to copy a code snippet and choose the button placement when editing code
Stores operating with blocks can drag and drop the button to the location of choice.
Pop Up:
The VGM pop up is launched when a customer clicks the VGM button or banner in the online store. The Pop up contains occasion landing page options, graphic placement, text, and actionable buttons for record and upload. The popup can also be set to forced popup. All of these features are fully customizable with text, colors, landing pages and a graphic. Occasion landing pages that are turned on in the app will be reflected in the popup for your customers to choose from. Pop up customization is done in the popup tab within the app for all stores. Popup design can be edited at any time.